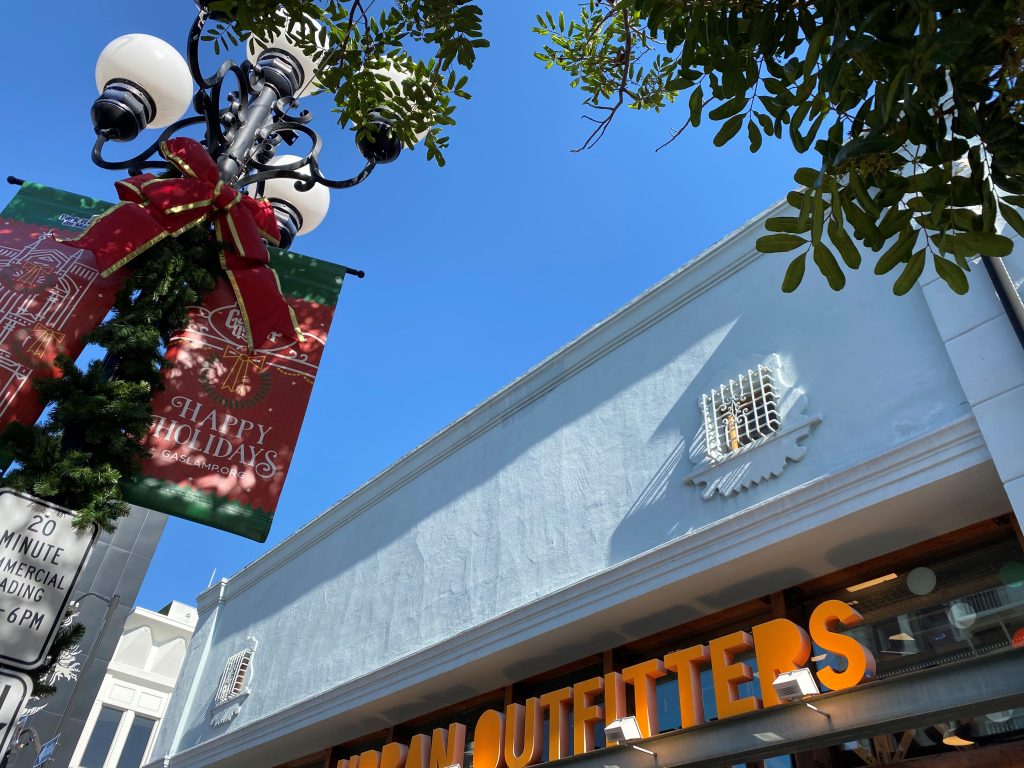 Bancroft Building/ Aztec Theatre
1886
665 Fifth Avenue
Architectural Style: Modern
Architect: Clinton Day
Some of the most innocuous buildings have the most interesting stories, and some of their owners are often more intriguing than the buildings themselves. Such may be the case of the Bancroft building, a modest almost plain building in the heart of the Gaslamp and its builder, Hubert Howe Bancroft.
Mr. Bancroft came to California in March of 1852. He was sent by his employer and brother-in-law to open a regional office of his Buffalo, New York book company. As his father had come to California in 1850 to pan for gold, Bancroft already had an early interest in the American West. Bancroft proved quite successful, and in the process of developing the book business, he entered the world of publishing and book collecting. His collection, which became a bit of an obsession, numbered in the tens of thousands and included books, maps, manuscripts, printed documents and many narratives dictated by pioneers, settlers and politicians to both Bancroft and his assistants. In 1868, Bancroft resigned from his brother-in-law's business to devote himself solely to writing and publishing. He had ultimately amassed the largest known collection of information on the American West, which he decided to utilize in producing an encyclopedic history of the region. It was projected to be 39 volumes based on the history and people of western North America. He employed over 600 collaborators to assist him in this daunting task, and he assigned himself the five volumes on The Native Races of the Pacific States of North America. He additionally wrote an additional five volumes on the history of California and a defense of the vigilante committees of the Old West. Although Bancroft claimed to have written the entire series, other writers contributed extensively. Most notable was Frances Auretta Fuller Victor. Bancroft received a gross return of more than one million dollars for the project, and it remains today as one of the most valuable sources of American western history.
In 1869, Bancroft also traveled to San Diego and purchased several plots of land both in the Gaslamp and in Spring Valley. Unfortunately, in 1886, his publishing company in San Francisco caught fire and much of the history he had written burned. Luckily, he had moved his personal library to a fireproof building in 1881, and it still contained 45,000 volumes.
It was at this point that Mr. Bancroft moved to San Diego, with the intention of replicating his library in our fair city. He settled his family in Spring Valley in the adobe cottage built in1856 on his property by Augustus Ensworth, the original landholder. It is now known as the Hubert H. Bancroft Ranch House, and is a National Historic Landmark. He also has a library named after him at UC Berkeley, as the University of California purchased his book collection in 1905.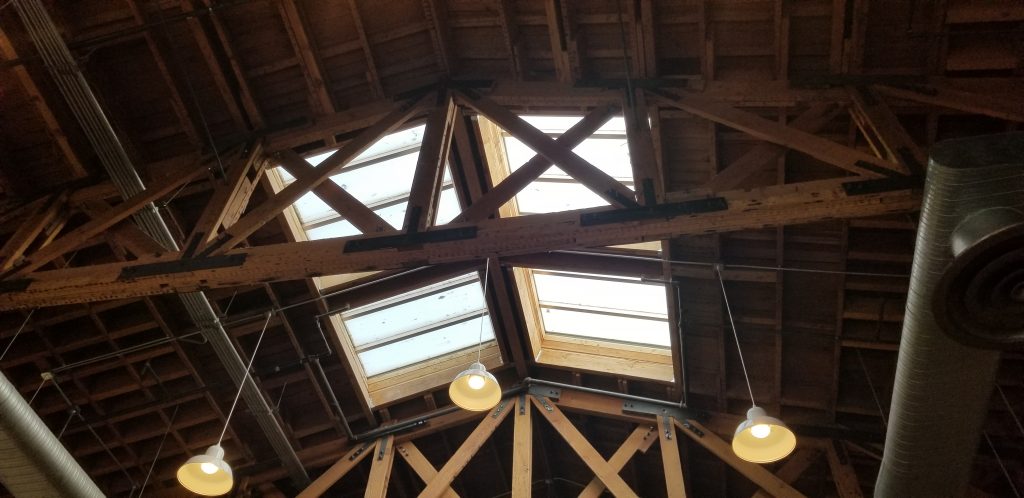 The Bancroft building was to be a scaled down version of the Bancroft history library in San Francisco. Thus, a notable architect from San Francisco, Clinton Day, was brought to San Diego to design and oversee construction. The original structure was a four story ornate building with spacious elevators, as it was the tallest local edifice at the time. It was constructed of brick with elaborate stone trim used to hide air vents . Mr. Bancroft's building, which cost $40,000 to build, never fulfilled its original intent as a historical library. Instead, it was utilized as a source of rental income. As Mr. Bancroft came from a stern religious background, there was a stringent lease in which Bancroft stated that "there be no disreputable or objectionable persons on premises, with no prostitution or women of known unchastity."
The first tenant was The City of Paris, which featured dry goods, ladies' and gentleman's clothing, boots, shoes and a line of Christmas specialties that they claimed, "could not be surpassed in the city." In 1887, the Cuyamaca Club rooms moved in, and were rapidly followed by the Jordan and Atherton Commercial College, which occupied most of the third and fourth floors. The college was billed as a stenographic, typing, English and Spanish institute which qualified young ladies and gentlemen for the "custody of properties or for mercantile positions." Another early tenant was the W.H.S. Tayne Fire Insurance Company. In 1910, a meat market occupying the ground floor became the Jewell Theater and a marquee was added to the front. The Jewell became the California Theatre between 1920 – 1929 and then morphed into the Aztec Theater in 1930. The Aztec advertised "all talking comedy." Some early films were "Shipmates" and "Footlights and Fools." The comedies had a good run, but succumbed to the social and economic change of the Gaslamp in the 60s and 70s, and the Aztec became an x-rated movie house. This, of course, was a far cry from the original lease by Mr. Bancroft prohibiting such activities in his building. Fortunately, he had passed away of acute peritonitis in 1918, and didn't have to view the decline of his property and surrounding moral values!
The building itself had many of its decorative features removed or covered when the marquee was installed, and in 1919 the upper three stories were dismantled leaving the one- story building visible today. The original interior wood floors are still preserved and visible, as well as the large basement, lightwell, exposed support beams, and dagger-like square nails. If one really looks hard, a few examples of the decorative trim around a window can also be seen from the inside. Although the building does not represent much of its original exterior facade or features, it is an important reminder of our ever-evolving historical past.
It is now occupied by Urban Outfitters, purveyors of clothing, accessories and home decor items.
Sandee is the historian for the Gaslamp Quarter Historical Foundation. She can be reached at [email protected].