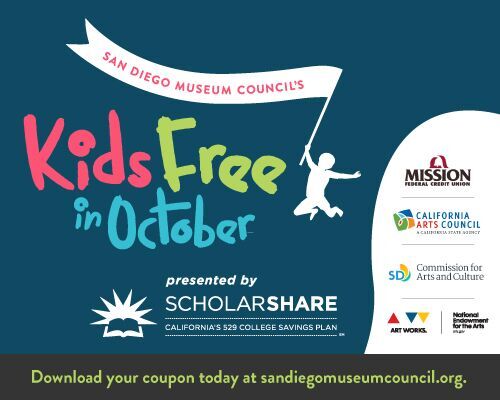 The Gaslamp Museum at the Davis-Horton House is proud to take part in Kid's Free month!!!
This October, the San Diego Museum Council (SDMC) and ScholarShare present Kids Free in October, which provides San Diegans and tourists alike the opportunity to visit more museum destinations than ever before. In its seventh year, this annual program provides free admission for kids 12 and under at 43 art, cultural, and science museums in San Diego County.
Kids Free in October is an opportunity for thousands of families to enjoy museum experiences each year—nearly 20,000 kids participated in the program in 2016. From learning about dinosaurs and military heroes to astronauts and artists, kids get to explore cultural destinations and attractions across the county. Families may be surprised to learn how many museums are located across the San Diego region!
Free admission is available for up to two kids for every adult ticket purchase. To participate, download the Kids Free in October coupon. Simply present the coupon at the participating museum's admissions desk.
Visit https://sandiegomuseumcouncil.org/specials/kids-free-october/ to see the full list of participating museums and download a free coupon!