Board & Staff
Board of Directors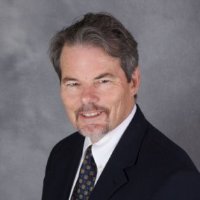 Will English  (President)
President: English Management Solutions
Will is a previous and returning member to the Board who brings expertise in financial management and retail store experience.  As President of English Management Solution – QuickBooks Done Right, Will is an expert in QuickBooks and Point of Sale software, both of which the Foundation uses every day.  He will oversee and advise the Board regarding financial management solutions and sound business practices.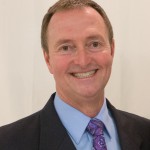 Jim Vann (Vice-President)
Jim Vann brings valued experience to the GQHF board as a former Board Member (2003-2008) and Board President (2004-2007) and as a dedicated museum and events volunteer for the Foundation and for other nonprofits.  Jim served 20 years in the military before retiring in 2003. He currently operates a tax preparation and consultation business.
Gasper A. Garofalo, Ph.D.  (Treasurer)
Professor of Economics, Emeritus
University of Akron
Gasper A. Garofalo is Professor Emeritus of Economics at The University of Akron, Ohio with expertise in urban and regional economics.  He has concentrated his research efforts on identifying factors that stimulate economic growth in urban and regional areas and is the author of numerous publications and papers in scholarly journals and reviews.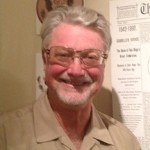 Chris Eddy
Chris Eddy has a background in Business Management, Real Estate Development, Property Management, and Community Service, with a specialization in rehabilitation/repositioning of underperforming or historical real estate assets.   Chris is the Owner of Hands On Investments and is currently completing the full restoration of the historic Lester Hotel Building (aka the Gaslamp Quarter Hotel) on the southeast corner of 4th Avenue and Market Street in the Gaslamp Quarter Historic District, including the accurate reconstruction of its "original" storefront on Market Street.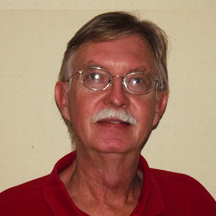 Daniel B. Haslam III
Dan Haslam joined the board of directors in October 2012. For seven years he served as director of development for GQHF. Dan has also served as president of Walkabout International and presently serves on three nonprofit boards of directors.  He is a retired attorney who spends time in both San Diego and Hyannis, MA, where he is expanding Walkabout's operations. He leads numerous walking tours throughout the US and abroad each year.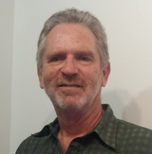 Bill Keller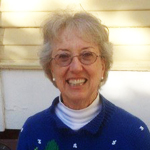 Wendy Lucas-Meyer
Wendy Lucas-Meyer brings years of volunteer service, experience in government project management and a strong business acumen to the Foundation, having served roles in commercial real estate and commercial agriculture.  She is no stranger to the GQHF as she has worked with the Foundation in the past to raise funds and promote the Brother Dogs project, a sister cities program involving the installation of Bum the Dog and Grey Friars Bobby statuary in San Diego's Gaslamp Pocket Park and Edinburgh, Scotland.
Steve Weathers
President: SEAT Planners Incorporated
Mr. Weathers is the president of SEAT Planners (Special Events and Transportation Planners).  His company provides bus transportation for commercial and non-profit organizations at meetings and conventions nation-wide.  He also has experience in event planning and has worked with many of the businesses and organizations in the Gaslamp in his 22 years in this business.
Mr. Weathers is a life-long resident of San Diego.  He attended Jefferson Elementary, Roosevelt Junior High School, San Diego High, San Diego City College and SDSU, as a Speech Communications major.   He worked as a tour guide downtown for many years before he started his business.  An avowed "history buff", he has been involved with the SD Historical Society, Citizens Coordinate for Century 3, Traveler's Aid Society and SOHO.  He is currently serving on the Board of the San Diego Convention and Visitors Bureau.  His interest in joining the GQHF Board is to help preserve the Gaslamp Quarter as a living museum.  He is well versed in the issues concerning downtown development and is a walking encyclopedia of the history of the district.
Staff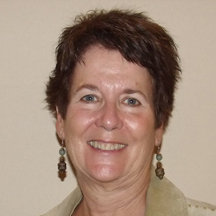 Catalina Preskill, M.D
Executive Director
Catalina Preskill graduated from Scripps College and UCLA School of Medicine.   Dr. Preskill practiced Pediatrics at Kaiser Permanente for 30 years, retiring four years ago.  She is a physician volunteer at St. Vincent de Paul Homeless Shelter, and also volunteers at Project Wildlife.  She has been a member of the San Diego Women's Foundation for three years.
Lindy Harshberger
Curator Emeritus
Sandee Wilhoit
Historian and Lead Tour Guide
Rhiannon Luna
Manager of Museum Operations
Kimberly Duncan
Visitor Services Clerk